Rumors of a spring launch for Apple's next-generation AirPods have been coming in over recent weeks, and today a report is claiming we can expect an AirPods 2 announcement as soon as this month, although at this point we're treating the source with a fair amount of skepticism.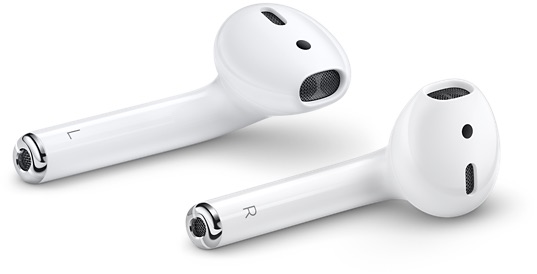 The rumor comes from Spanish blog Applesfera, which claims Apple plans to replace its current generation AirPods with new models on March 29. The blog cites a source said to be familiar with Apple's plans, and backs up the claim with reference to a screenshot supposedly taken from Apple's stock management software that shows the original AirPods reaching their "end of life cycle" on March 28.
Earlier this month, another unsubstantiated rumor claimed Apple plans to hold a product event in the second half of March where it will announce second-generation AirPods, the AirPower wireless charging pad, a new affordable iPad and an iPad mini 5.
It would be remiss not to mention the other rumor that appeared the same day. Noted leaker Steve Hemmerstoffer (@OnLeaks) received separate info, also from an unverified source, suggesting Apple will launch a wireless AirPods Charging Case in the near future, but AirPods 2 won't launch until the fall.
It's not clear which (if any) of these rumors hold weight, given earlier rumors of an upcoming AirPods launch. Apple analyst Ming-Chi Kuo said in October that a new version of the AirPods would launch late in the fourth quarter of 2018 or early in the first quarter of 2019, and he later clarified that he expects new wireless AirPods in the first half of 2019.
Listings for New AirPods were also added to the Bluetooth Special Interest Group's regulatory database in November, suggesting a refreshed version of the accessory could be coming soon.
Apple is planning to hold a services-focused event on March 25, making it sound likely that an AirPods announcement won't feature. However given that spring 2019 remains the most rumored timeframe for the launch, Apple could instead announce an update via a press release.
The new AirPods are expected to include wireless charging support and upgraded Bluetooth connectivity, while other unsubstantiated rumors claim the new earbuds could have "health monitoring" features and a special matte coating to enhance grip.
One report has suggested the second-generation AirPods might be more expensive, costing around $200, up from $159. That said, other reports claim the price will remain at $159, so little is verified at this point.
Looking further ahead, Apple is also said to be working on third-generation AirPods that will be released in 2020 with a new design. These third-generation AirPods are rumored to include noise cancellation features and increase the distance that AirPods can be listened to away from an iPhone or iPad.
This article, "Sketchy Rumor Pegs March 29 as AirPods 2 Release Date" first appeared on MacRumors.com
Discuss this article in our forums