Apple's Beats brand in April unveiled the Powerbeats Pro, a redesigned wire-free version of its popular fitness-oriented Powerbeats earbuds. Like the AirPods, Powerbeats Pro come with a dedicated charging case that offers 24 hour battery life and an H1 chip for fast connectivity to your devices and Hey Siri support.
Our Powerbeats Pro guide has all of the details you need to know about Apple's newest earbuds, which are a highly appealing alternative to the AirPods.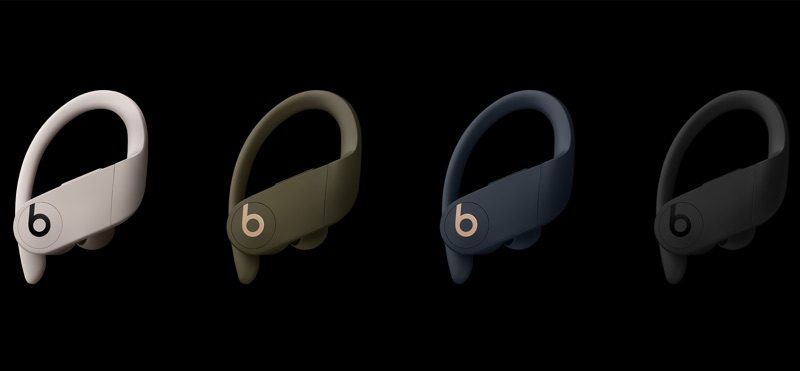 Design and Fit
The Powerbeats Pro feature a design that's similar to prior Powerbeats models, but Apple says they've been entirely overhauled for an ideal wireless fit.
Apple aimed for the best possible fit for most people, testing more than 20 configurations before arriving at the final design. Apple says the Powerbeats Pro use a new "ergonomically angled acoustic housing" that fits comfortably in the concha bowl of the ear.


Apple designed the Powerbeats Pro to be 23 percent smaller and 17 percent lighter than the previous-generation Powerbeats 3 earbuds.
Like prior Powerbeats models, the Powerbeats Pro feature earhooks that fit over the ears to keep them in place. Apple says the earhook is adjustable, and the Powerbeats themselves can be customized with four sizes of ear tips.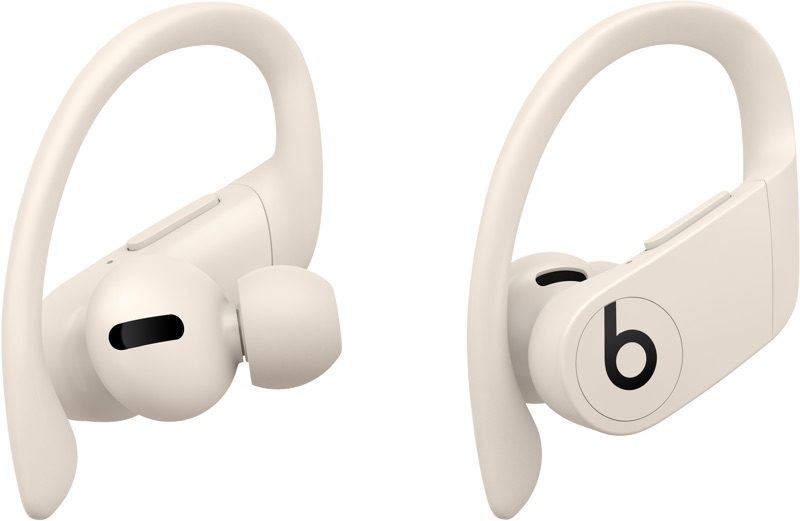 The Powerbeats Pro are designed to create a tight fit in the ear to isolate sound, and there's no ambient noise mode, which is something to keep in mind.
Powerbeats Pro come with a clamshell-style charging case that's available in black. Like the AirPods charging case, it uses a magnetic closure to keep your Powerbeats Pro safe when not in use.
Sound
According to Apple, sound was its "highest priority" when developing the Powerbeats Pro. The earbuds were reengineered "from the inside out" to add an upgraded linear piston driver that leverages pressurized airflow to create a "powerful acoustic response" in a small package.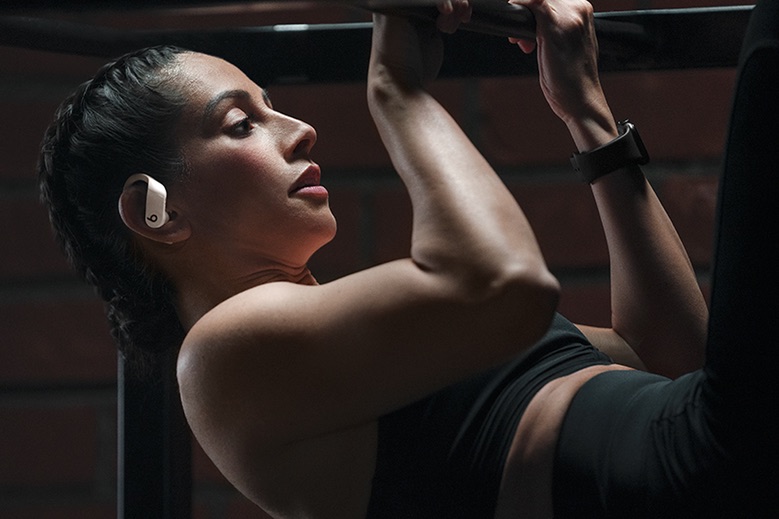 Apple says Powerbeats Pro users will get "incredibly low sound distortion" and "great dynamic range" across the entire frequency curve.
Water Resistance
Apple says the Powerbeats Pro are sweat and water resistant, making them ideal for working out and other fitness activities. Apple told The Verge that the Powerbeats Pro have been engineered to handle "all of your sweat without fail."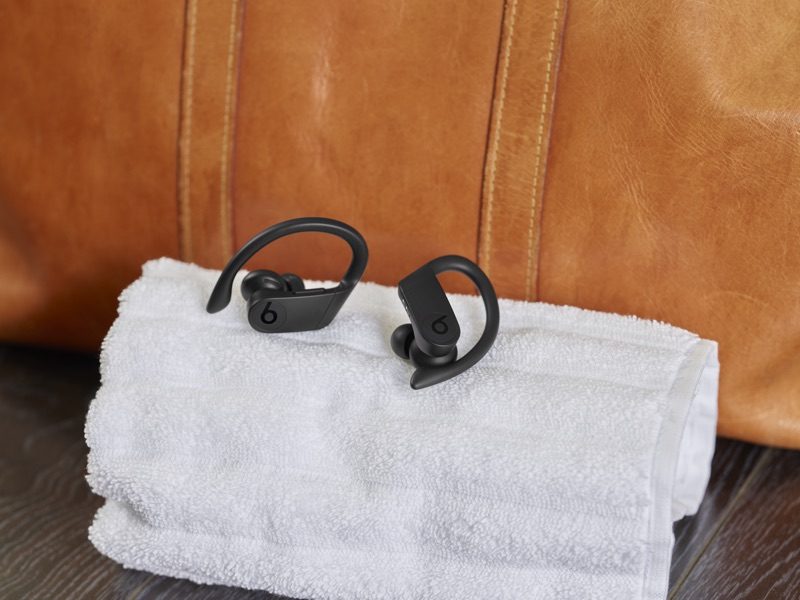 Battery Life
Each Powerbeats Pro earbud features nine hours of listening time, which can be extended to more than 24 hours with the included charging case. At nine hours of listening time, the Powerbeats Pro offer a longer battery life than the AirPods 2.
A Fast Fuel feature lets you get 1.5 hours of music playback after five minutes of charging, and 4.5 hours of playback after 15 minutes of charging.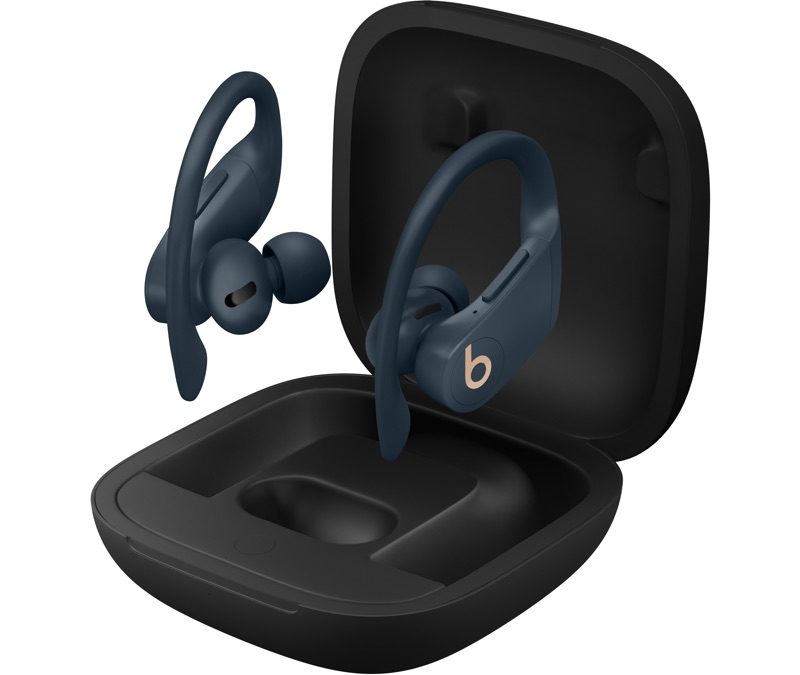 The Powerbeats Pro come on when taken out of the charging case and power off when they're placed inside. A motion accelerometer is included to detect when the earbuds are idle, putting them into sleep mode to conserve battery life.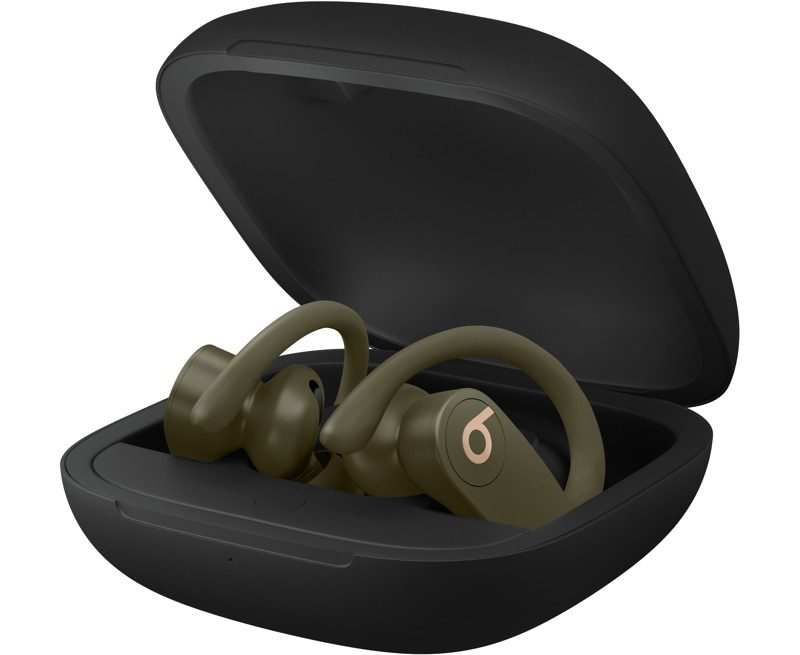 The charging case itself does not support wireless charging so you will need to charge it up with a Lightning cable through the included Lightning port.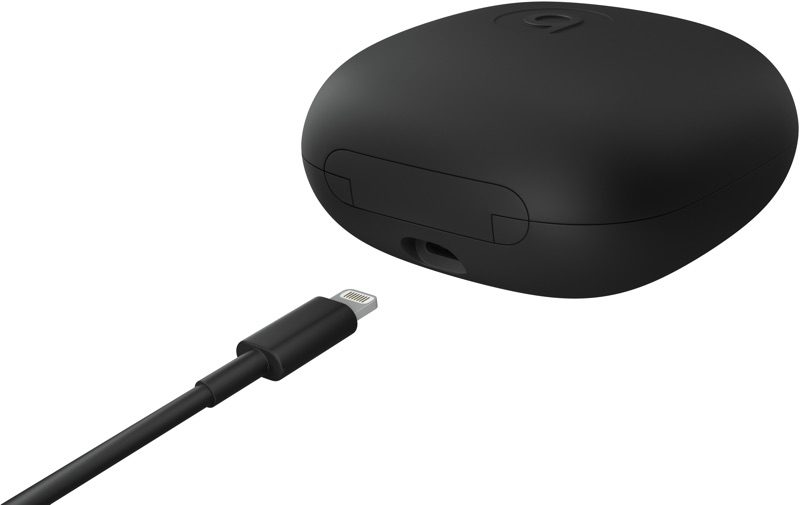 Physical Buttons
There are physical volume and track controls on each of the Powerbeats Pro earbuds, so you can control volume and skip tracks on the earbuds themselves.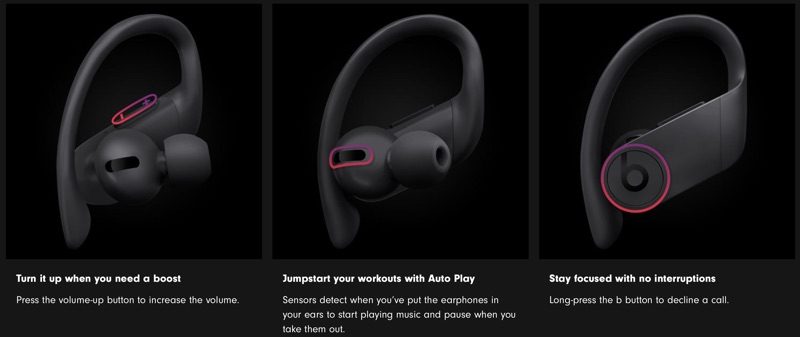 There's also a button for answering and declining incoming phone calls.
Sensors and H1 Chip
The same H1 chip that's in the second-generation AirPods is in the Powerbeats Pro, allowing for fast connections to your devices and faster switching. The H1 chip also enables "Hey Siri" functionality, allowing for hands-free access to Apple's personal assistant.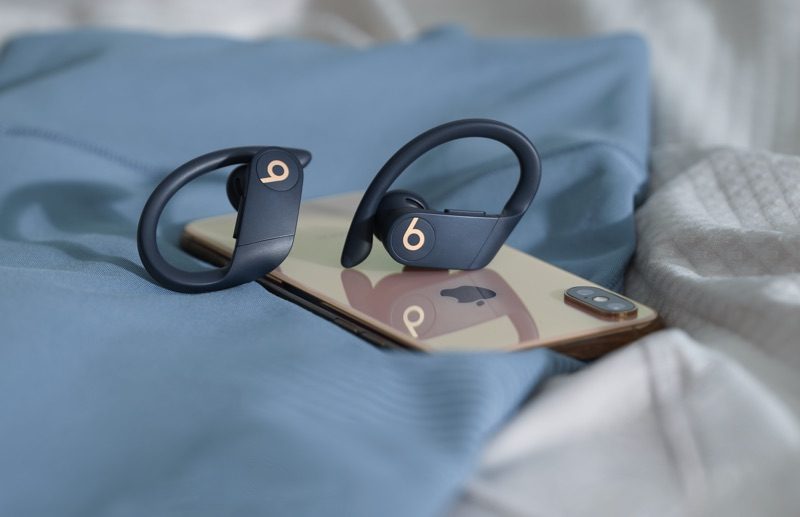 There are optical sensors in the Powerbeats Pro that allow the earbuds to detect when they're in your ears, playing and pausing music appropriately.
Phone Calls
There's a speech-detecting accelerometer in the Powerbeats Pro, along with two beam-forming microphones on each side that are designed to filter out external sound so incoming phone calls sound crisp and clear.
Connectivity
Along with an H1 chip for "Hey Siri" support and quick connections to your devices, the Powerbeats Pro use Class 1 Bluetooth technology for extended range and "exceptional cross-body performance."
As with the AirPods, you can use both Powerbeats Pro earbuds at once or choose to use just one.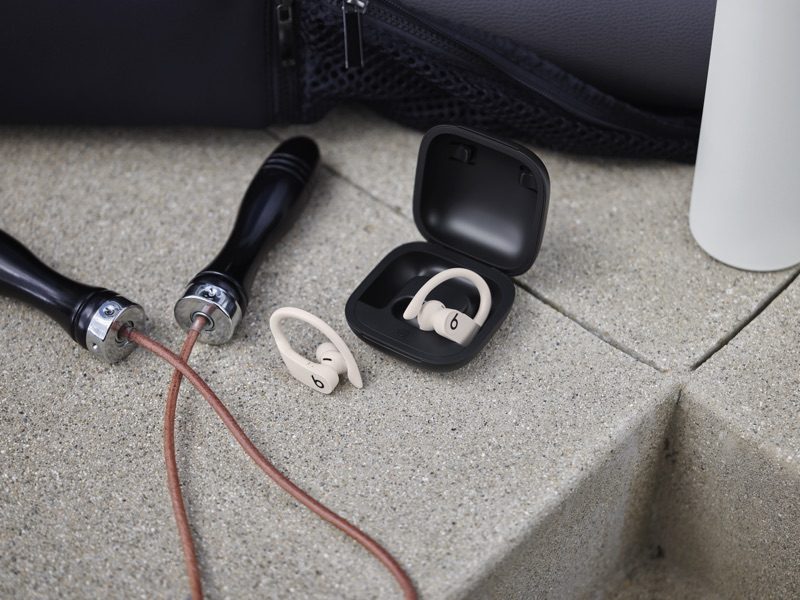 Powerbeats Pro connect to your iPhone or Mac just like AirPods. Simply open the case to prompt a pairing mode, and Powerbeats Pro will pair automatically with any supported devices signed into your iCloud account. This feature requires an iCloud account and macOS 10.14.4, iOS 12.2, and watchOS 5.2 or later.
Compatibility
Full functionality, such as quick device connections and Hey Siri support will require an iOS device, but Apple says the Powerbeats Pro will also work fine with Android devices.
Colors
The AirPods are only available in white, but Apple is making the Powerbeats Pro available in Black, Ivory, Moss, and Navy.

Price
Powerbeats Pro are priced at $249.95 in the United States, which is $50 more than the AirPods 2 with wireless charging case and $50 more than the wired Powerbeats 3.
Launch Date
Apple plans to launch the Powerbeats Pro in May with the earbuds set to be available from the Apple online store and Apple retail stores.
Powerbeats Pro will launch in the United States and in 20 other countries and regions, including Australia, Austria, Belgium, Canada, Denmark, Finland, France, Germany, Greece, Hong Kong, Ireland, Italy, Japan, Lichtenstein, Luxembourg, Macau, Netherlands, New Zealand, Norway, Portugal, Puerto Rico, Singapore, Spain, Sweden, Switzerland, and the UK.
Powerbeats Pro will expand to additional countries and regions in the summer and fall of 2019.
Guide Feedback
Have questions about the Powerbeats Pro or know of details we've left out? Let us know in the comments or Send us an email here.
This article, "Powerbeats Pro: Apple's Sporty AirPods Alternative" first appeared on MacRumors.com
Discuss this article in our forums