Intel this afternoon announced plans to exit the 5G smartphone modem business to instead focus on opportunities for 4G and 5G modems in PCs, internet of things devices, and other data-centric devices.
The announcement comes just hours after Apple and Qualcomm reached a settlement and agreed to drop all litigation against one another. Intel said that it will continue current customer commitments for existing 4G smartphone modems, but it will not launch 5G modems in the smartphone space.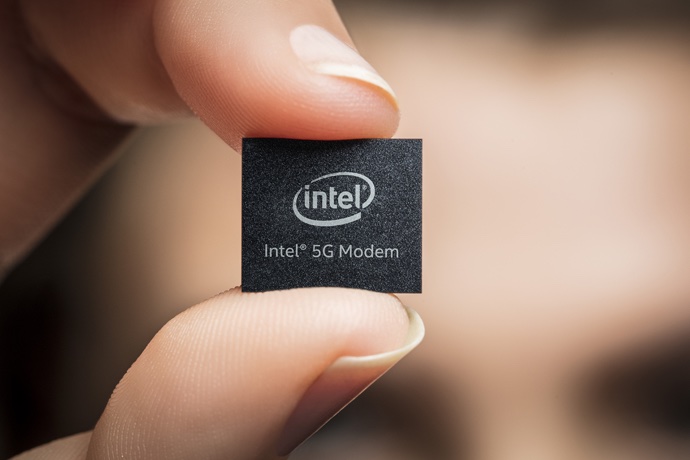 In a statement, Intel CEO Bob Swan said that there is "no clear path to profitability and positive returns" in the smartphone modem business.
"We are very excited about the opportunity in 5G and the 'cloudification' of the network, but in the smartphone modem business it has become apparent that there is no clear path to profitability and positive returns," said Intel CEO Bob Swan. "5G continues to be a strategic priority across Intel, and our team has developed a valuable portfolio of wireless products and intellectual property. We are assessing our options to realize the value we have created, including the opportunities in a wide variety of data-centric platforms and devices in a 5G world."
Rumors earlier today suggested Apple would use Qualcomm's 5G chips in its 2020 iPhones, and now it's apparent that the Cupertino company has no choice with Intel opting to pull out of the chip business all together.
Intel had been working on the XMM 8160 5G chip for Apple, which was going to be used in the 2020 iPhone lineup. Rumors earlier this month indicated the relationship between Apple and Intel had grown tense as Intel began missing developmental deadlines on the 5G chip, leading Apple to lose confidence in Intel's ability to provide the chips in time for a 2020 5G iPhone launch.
This article, "Intel Exiting 5G Smartphone Modem Business, Won't Make 5G iPhone Chips at All" first appeared on MacRumors.com
Discuss this article in our forums