Bring wireless charging to your desk and dashboard [Deals]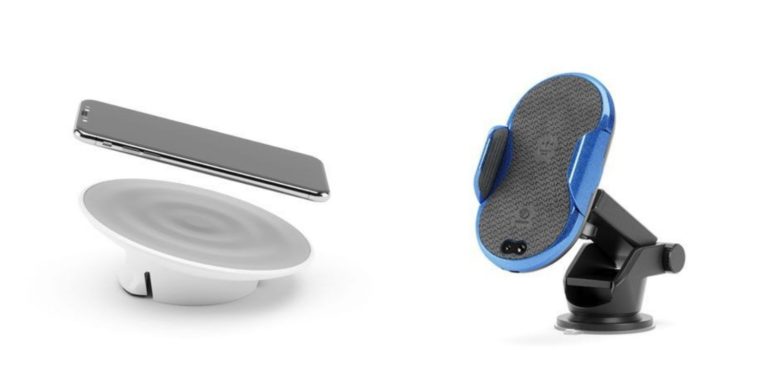 Wireless charging is the way of the future, but you can have it today. Below you'll find a pair of wireless chargers from Cresuer: one for the desk, and one for the dashboard. They both offer an affordable way to add modern convenience to your life, so read on for more details:
ENEGUFO Wireless Charging Stand – 25% off
Looking like something out of Tron, this wireless charging stand is compatible with all Qi-enabled smartphones, including iPhone 8 and later. Juice up your phone faster than standard wired chargers on any table or desktop. Ten watts of power mean your phone will power up fast, orienting it conveniently so you can continue using it while it charges.
Buy now: Get an ENEGUFO Wireless Charging Stand for $29.99, that's a 25 percent discount.
ENEGARM Wireless Car Charger – 30% off
You need a wireless handset when you drive, so why not also wireless charging? Charge any Qi-enabled phone while navigating or spinning playlists in the car with this rotating, adjustable charging stand that plugs right into your QC 3.0 cigarette lighter port. It'll automatically detect and switch to optimal charge for iPhone or Android.
Buy now: Get an ENEGARM Wireless Car Charger for $34.99, that's 30 percent off the usual price.