During today's earnings call for the second fiscal quarter of 2019 (first calendar quarter), Apple CEO Tim Cook said that Apple's iPhone trade-in efforts have been highly successful.
According to Cook, Apple saw an all-time record response to the company's trade-in promotions, and Apple saw more than four times the number of trade-ins from the year-ago quarter.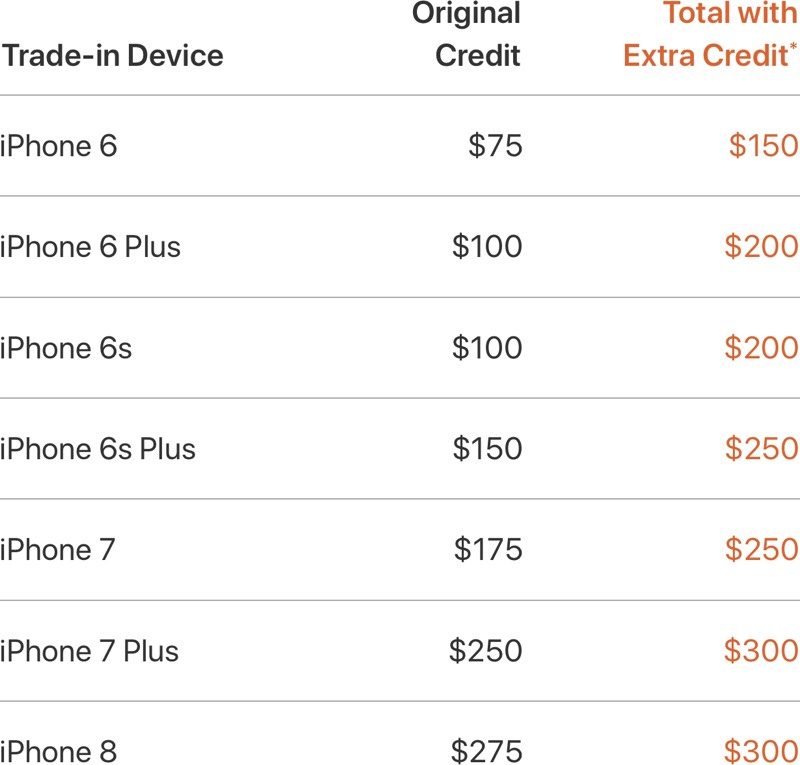 Apple in November began offering a limited-time promotion that provided up to $100 in additional credit when trading in an iPhone. The program allowed customers to buy a new iPhone XR, XS, or XS Max at a more heavily discounted price when trading in an older device.
Apple is no longer running that specific program, but the trade-in page continues to promote new iPhone pricing that's available when trading in an old iPhone.
This article, "Apple Sees All-Time Record Response to New iPhone Trade-In Initiatives" first appeared on MacRumors.com
Discuss this article in our forums