Apple is planning to launch its rumored streaming television service in April or May, but some cable content providers won't be participating, reports CNBC.
Recent rumors have suggested that along with Apple's own original content, which will be provided to Apple users for free, the service will offer access to content from other providers such as HBO and STARZ.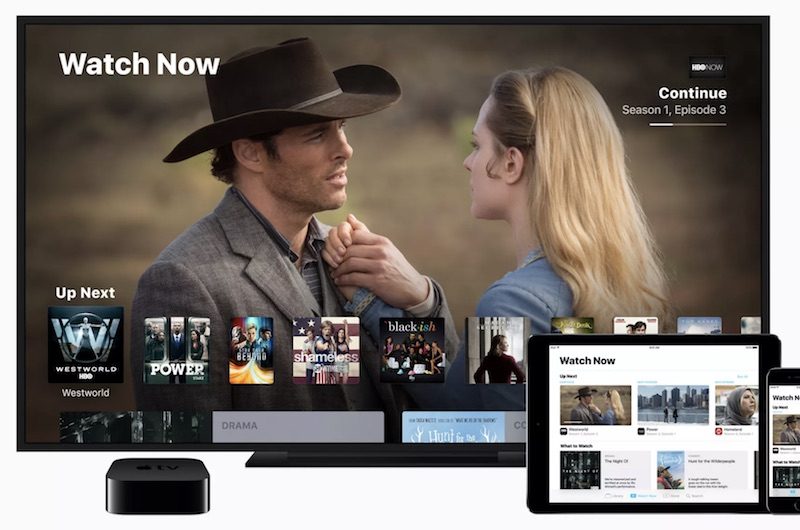 Customers will be able to sign up for existing digital services like HBO NOW and watch that content within the TV app.
According to CNBC, as Apple is in the final stages of preparation ahead of a launch, some content providers are not on board. HBO may not be participating because of disagreements over data sharing and revenue splits.
Starz, Showtime, and Viacom are all expected to offer subscription streaming services through Apple's platform, though, and HBO may also join up if the disagreements can be settled. Hulu and Netflix are not expected to participate.
Apple is requesting a 30 percent cut on every subscription that originates from its TV service, higher than the 15 percent cut that Apple takes when customers sign up for services like Netflix through the App Store.
The April or May target launch date is in line with past details from The Information, which suggested Apple was telling content partners to be prepared for a launch by mid-April.
Apple has more than two dozen original television shows and movies in the works for its streaming service, which rumors have suggested will be available in more than 100 countries by the end of the year.
This article, "Apple Aiming to Launch New Streaming Video Service in April or May" first appeared on MacRumors.com
Discuss this article in our forums