A number of iPhone and iPad users this morning are taking to Twitter and Reddit to report an issue with the App Store that prevents them from downloading apps.
The problem starts when a user taps the Get button on an app listing, whereupon a pop-up informs them that "Apple Media Services Terms and Conditions have changed" and that they must read and accept them to continue.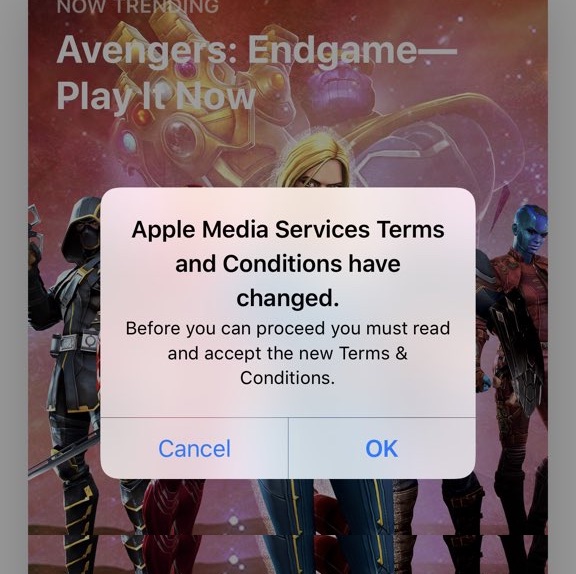 Anyone facing this issue or is it only me ?
Every time I click agree it pop up again & again! @Apple @AppStore @AppleSupport #Apple #IPhone #AppStore #AppleSupport #IOS12 pic.twitter.com/5RB7bhJtmx

— sherif elseginy (@sherif_elsiginy) April 25, 2019
However, tapping OK and then agreeing to the terms and conditions simply sends the user back to the app's App Store listing where they're asked to read and accept the T&Cs again, thus begetting an endless loop and no app download.
The T&C issue also appears to be affecting Apple's communication servers, with some users receiving multiple duplicate emails notifying them of the change in Apple Media Services terms.
Have you been affected by the T&C issue currently besetting the App Store? Let us know in the comments below.
(Thanks, Mike!)
This article, "App Store Users Report Endless T&C Loop Preventing App Downloads" first appeared on MacRumors.com
Discuss this article in our forums